23.3.16
files in ~/.pioreactor/plugins are now loaded lexographically. Previously it was up the the filesystem.
Performance improvements for PioreactorUI
Added new indexes to the SQLite database to improve read performance. This change will only impact new installs of Pioreactor.
Improvements in error handling when plugins can't load.
Bug fixes
fixed bug in adding new pioreactor not passing an avahi check.
In your Pioreactor UI, visit Updates in the left sidebar.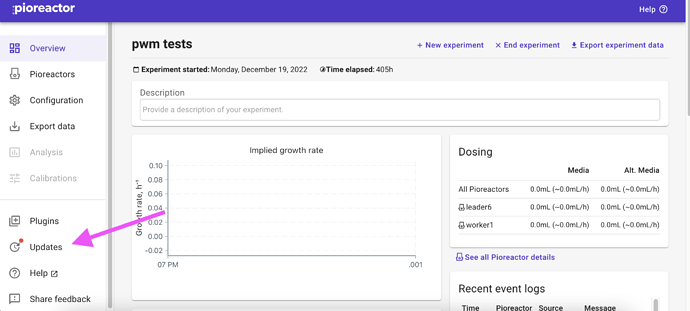 and click on "Update to latest release" in the top right corner: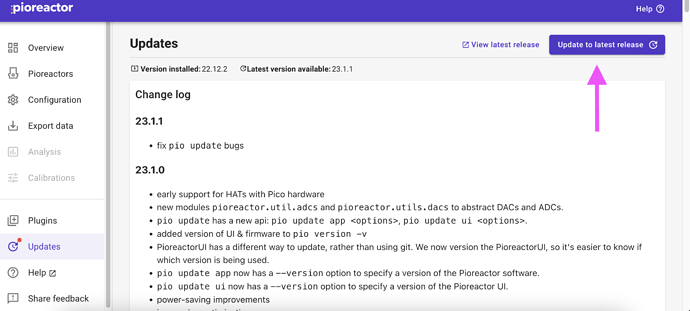 ---
Problems? Let me know here or at cam@pioreactor.com.