As the software becomes more stable, we'll be slowing down releases to closer to monthly cycles. Important bug fixes will always be prioritized however.
23.4.28
improved detection of under-voltage, and power supply problems.
pumps will halt if a MQTT disconnect occurs. This is to prevent the edge case when pumps are running on a worker, but not controllable from the UI due to an MQTT disconnect.
improvements to backing up the SQLite3 database.
improvements to self-test "Reference photodiode is correct magnitude"
Bug fixes
fix bug in pio run od_calibration list
In your Pioreactor UI, visit Updates in the left sidebar.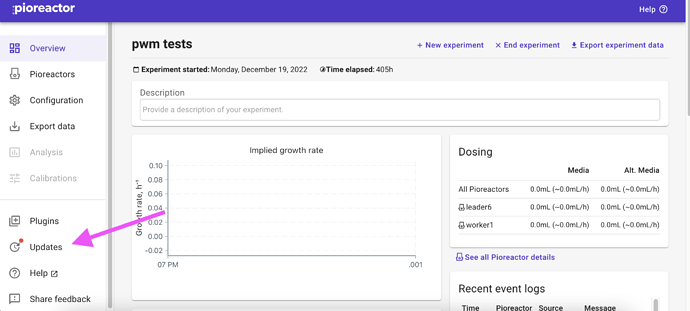 and click on "Update to latest release" in the top right corner: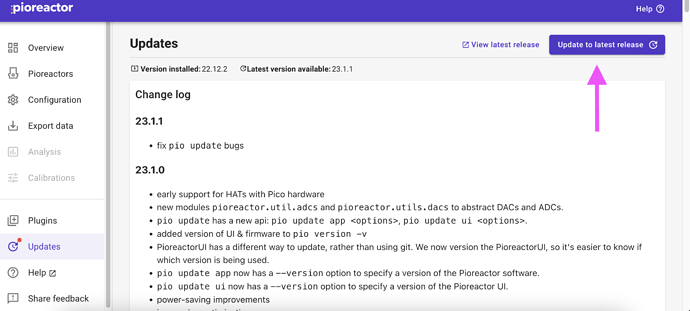 ---
Problems? Let me know here or at cam@pioreactor.com.