There was a bug in 23.3.1, and a hotfix patch was released.
23.3.2
fix bug in ending experiments not cleaning up automations properly.
23.3.1

This software and image are required for the Pioreactors sent out in February 2023.
Removed Local Access Point from image - will return later, but need more time to investigate.
Performance improvements
Python dependencies for Pioreactor UI are now handled by this project.
Better initialization of jobs from UI
Version information now presented in UI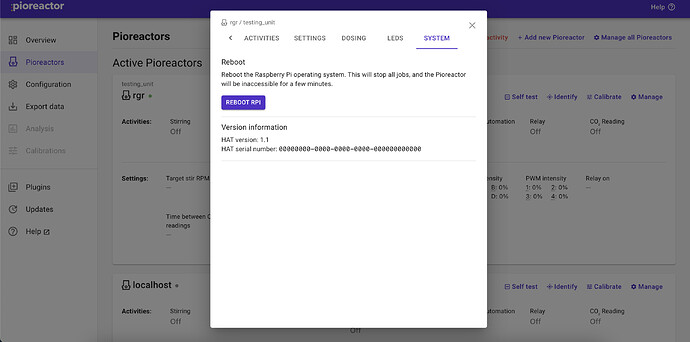 More Linux permission updates.

More support for HAT version 1.1

Refactor internal pumping code. There's more flexibility that allows for solving parts of #384. Including:

creating cleaning scripts
creating cycling scripts, that also respect the rates of specific pumps vs waste (so that you don't overflow if addition rate > removal rate)

Namely, new functions circulate_media and circulate_alt_media are introduced that will cycle both a pump and the waste pump simultaneously. The waste pump starts first and ends second.
Bug fixes
fixed pio kill <job> to actually kill a job
Fix for running PID morbidostat
In your Pioreactor UI, visit Updates in the left sidebar.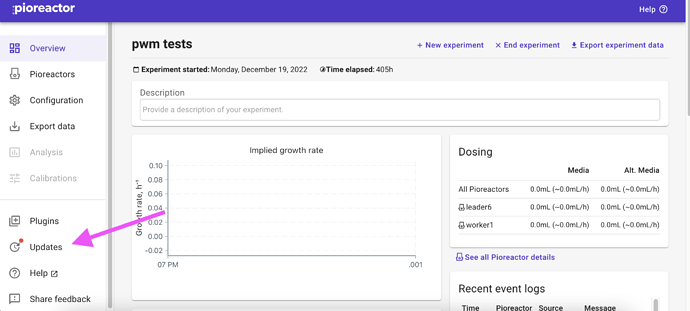 and click on "Update to latest release" in the top right corner: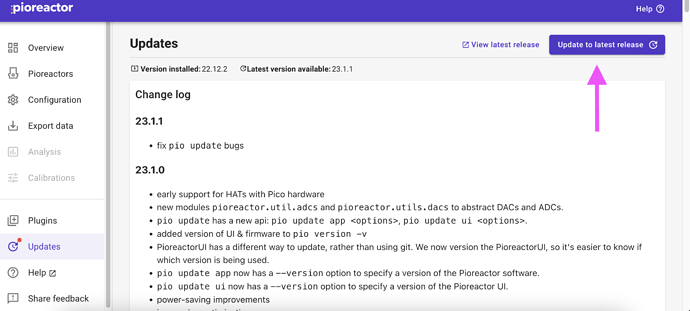 ---
Problems? Let me know here or at cam@pioreactor.com.