I've been playing with a custom GPT to create experiment profiles for the Pioreactor. Check this out:
Try asking it something like:
Create a profile that starts stirring immediately in all Pioreactors, then changes the RPM to 400 after 5 minutes, and another 50 RPM every 5 minutes after that, for 1 hour in total. Then stop stirring.
Here's my chat log … and it works!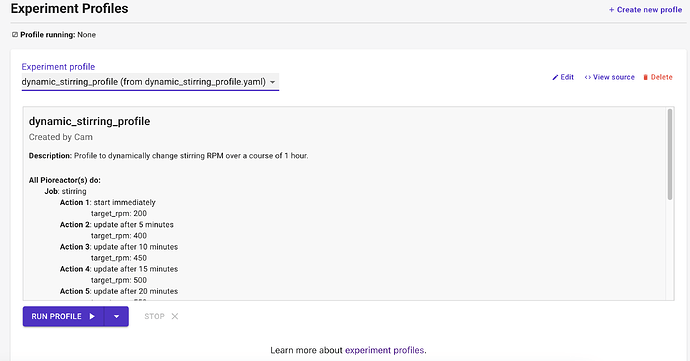 It's often wrong about what options are available for a job, but that's something I can fix once I upload some more data to it about options.