23.1.3
Fix dosing_events table not be populated caused by an incorrect SQLite3 trigger.
Running a pump continuously will produce MQTT events with new timestamps (previously it was the same timestamp.)
Faster loading for some pages in Pioreactor UI
Fix for RaspAP not turning on when requested using local_access_point file
Caching in Pioreactor UI is improved.
systemd services should boot in an even better order
Bug fixes
New 64bit images are available on the CustoPiZer release page. Default is still 32bit until more testing can be done.
In your Pioreactor UI, visit Updates in the left sidebar.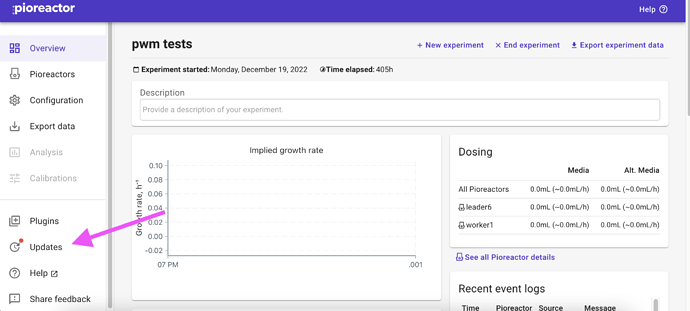 and click on "Update to latest release" in the top right corner: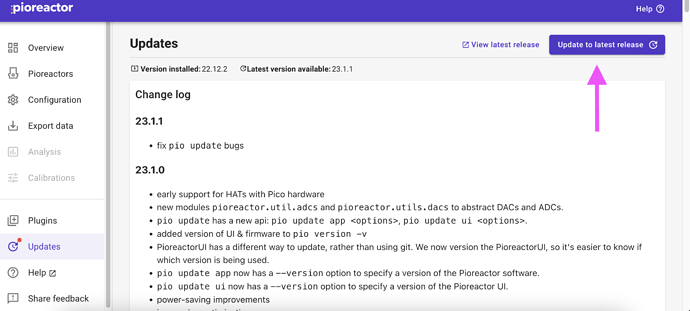 ---
Problems? Let me know here or at cam@pioreactor.com.