23.10.10
Bug fixes
Fix bug that wasn't allowing for manual dosing / LED updates.
Fix bug that was disconnecting workers with using "stop all activity" in the UI when pumps were running.
Enhancements
pios update now has a --source parameter.
---
23.10.5
Bug fixes
Fix an OD calibration bug that would produce an extremely high value when the signal was below the minimum signal (the blank) during OD calibration.
IPv4 is really IPv4 now.
Enchancements
Adding ability to install plugins by name via the UI.
New tools to update Pioreactors on a local access point. More docs coming soon!
New turbidostat_targeting_od dosing automation. This is just like the existing turbidostat, but
targets the raw OD instead of normalized OD. This is most useful post-OD calibration.
In the UI, the dosing automation "Turbidostat" has been renamed "Turbidostat Targeting nOD"
How to update
Without internet connection access
See documentation here.
With internet connection access:
In your Pioreactor UI, visit Updates in the left sidebar.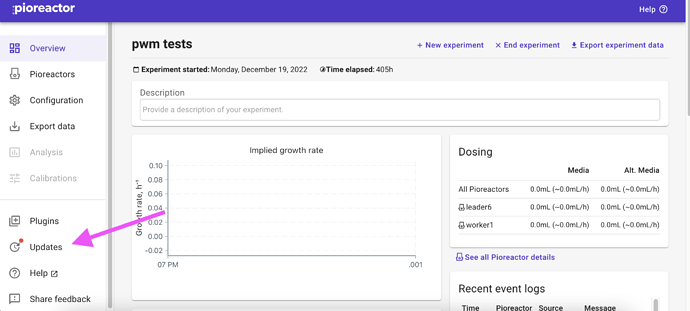 and click on "Update to latest release" in the top right corner: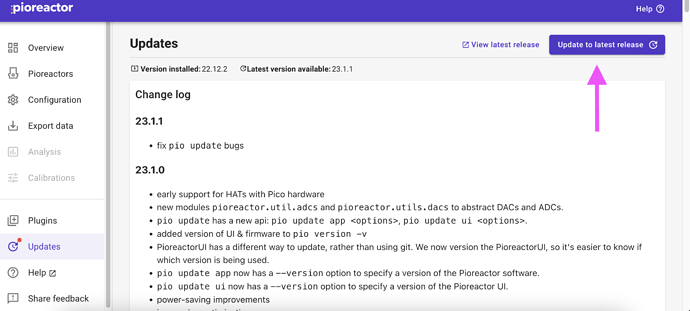 ---
Problems? Let me know here or at cam@pioreactor.com.