23.2.17
Bug fixes
Fix "End experiment" killing all jobs.
Fix pio view-cache not working outside the home directory.
Fixes for hardware HAT version 1.1.
led_intensity cleans itself up better.
In your Pioreactor UI, visit Updates in the left sidebar.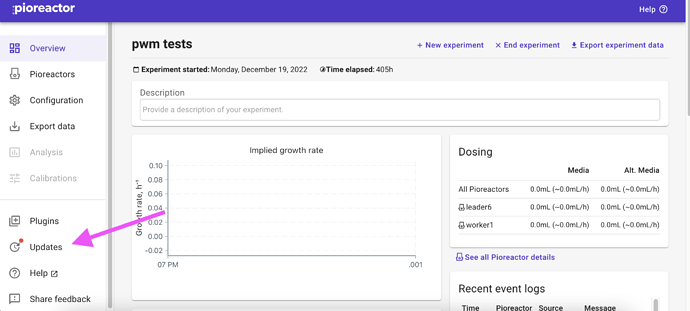 and click on "Update to latest release" in the top right corner: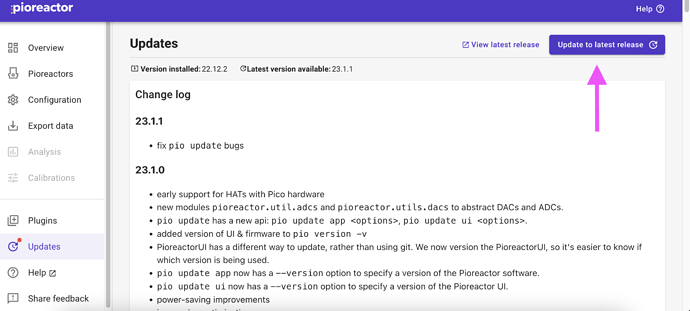 ---
Problems? Let me know here or at cam@pioreactor.com.