23.7.31
Using builtin PID controller logic, instead of a 3rd party library. This shouldn't require any updates to PID code or parameters.
Better error handling when the PioreactorUI API can't be reached.
Some initial support for Basic Auth in the PioreactorUI
improved sensitivity of self-test test_REF_is_in_correct_position.
executing experiment profiles now checks for required plugins.
pio rm now asks for confirmation before executing.
Some minor noise reduction in OD reading job.
Plugins can be built with a flag file LEADER_ONLY to only be installed on the leader Pioreactor.
Stirring now pauses and restart duing OD calibration. Thanks

@odcambc

!
Breaking: Light/Dark cycle LED automation uses minutes instead of hours now! Thanks

@c-bun

!
In your Pioreactor UI, visit Updates in the left sidebar.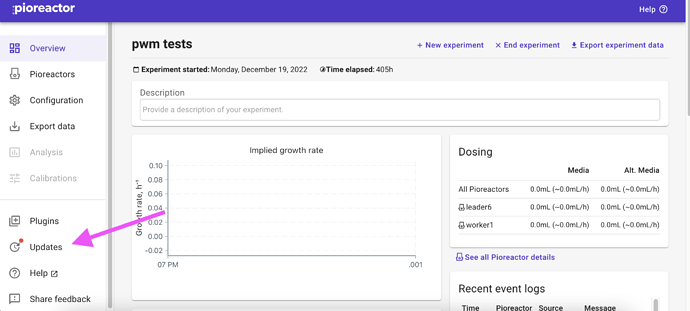 and click on "Update to latest release" in the top right corner: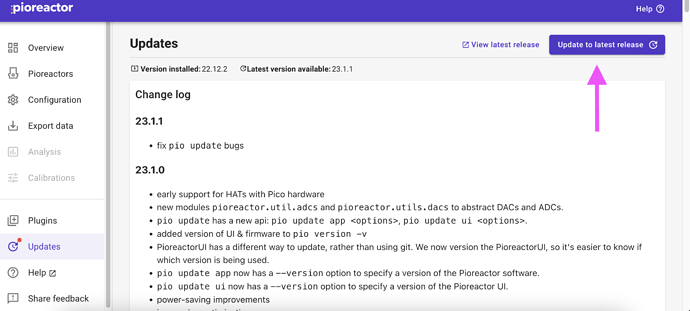 ---
Problems? Let me know here or at cam@pioreactor.com.