23.8.29
Pioreactor's IPv4 and hostname is now displayed under System in the UI.
In configuration, renamed section dosing_automation to dosing_automation.config (only applies to new installs). It's recommended for existing users to make this change, too.
new safety check that will stop automated dosing if vial liquid volume is above 18ml during dosing. This can be changed with max_volume_to_stop under [dosing_automation.config]
New configuration option waste_removal_multiplier to run the waste pump for a different multiplier (default 2), under [dosing_automation.config]
A warning will appear if the reference PD is measuring too much noise.
added another self-test test to confirm that an aturbid liquid in vial will produce a near 0 signal.
general improvements to self-test
New CLI command: pio clear-cache <cache> <key> to remove a key from a cache.
New CLI subcommand delete of pio run od_blank to remove the current experiment's blank values. This is also exposed in the UI.
In your Pioreactor UI, visit Updates in the left sidebar.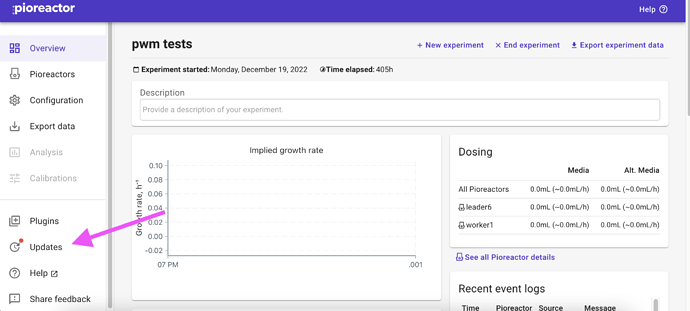 and click on "Update to latest release" in the top right corner: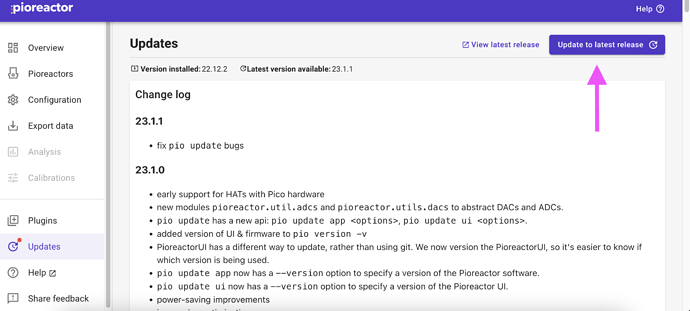 ---
Problems? Let me know here or at cam@pioreactor.com.