Hello! We will soon launch a much-asked-for feature in our next Pioreactor software release: viewing past experiments in the UI!
This only displays historical data (no restarting old experiments or editing them), and is meant as a "catalog" of your previous experiments. You can select the experiment, and graphs you would like to see. Nothing here changes your current experiment, or activities on your Pioreactor(s).
Here's an initial UI: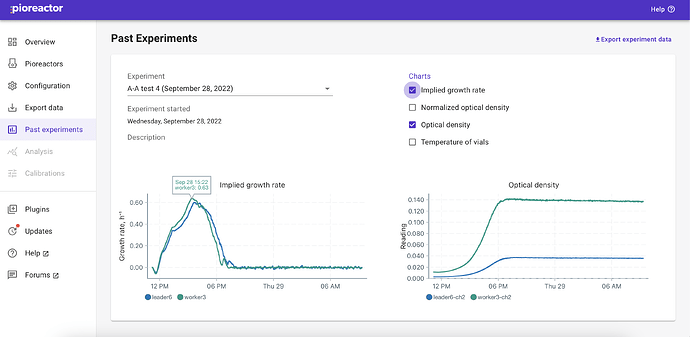 Anything else you would like to see? Let us know here!